Think hard for a minute here:  what is missing from the self-supported racing genre?  I'm talking about the ones that take more than a day, where you are way out there with overnight gear.  I can count on one hand the # of ladies I'm aware of who have done (2 of them out there at it right now – go Mary, go Jen!)  such efforts.
Why is this?  There may be arguments for wild critters like bear, mountain lions and the like being higher on the foodchain out there – but really?  I think it has more to do with the accessibility to this type of education in remote places: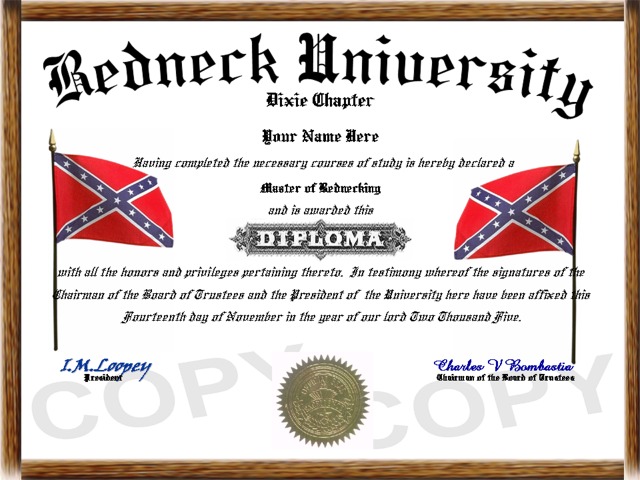 Seriously, it was all crystal clear to me last fall when Ion and I were shot at and harassed by drunken rednecks on ATVs for 2 hours in the night.  That experience will forever change how I choose where to camp.  I hate to think how that would have gone down for a lone gal…
I have a solution. 
Introducing the 2-person self-supported team category.
What is it?  Teams of 2 can race self-supported events, where all the standard rules apply to the team.  IOW, teamates can help each other any way they see fit – dividing up gear, sharing gear, telling each other they look marvelous, whatever.  The team must still be self-supported.  They don't have to stick together at all times – it's up to them how they handle that.  But each member must cover all the course, and the finishing time granted the team is that of the last to finish.
Some motivations for this would be…
rider safety
removing (at least minimizing) the concern for personal safety among female racers
creating an environment where those lucky few that work better together than apart can do so and not be penalized for it…
I want to do Trans Utah with Lynda as my partner.
Trans Utah will have such a category.
So…calling all ladies!  If the issues mentioned here have been holding you back…tell your partner to start training and join us this fall.
I know there are some fast gals out there in the endurance world :)
Good luck at the Firecracker Sarah!